Akkurt Vladyslava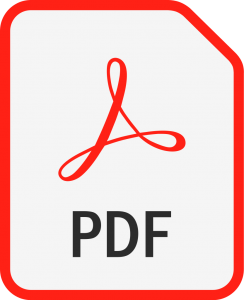 State Institution "South Ukrainian National Pedagogical University named after K. D. Ushynsky", Odesa, Ukraine
E-mail: ladyboss2105@gmail.com
ORCID ID: https://orcid.org/0000–0003–3542–3428
DOI: https://doi.org/10.24195/2616-5317-2019-28-1
---
---
The speech always contains more information than what it says directly. In addition to the literal sense, each statement has a communicative intention, one of the types of which is suggestion. The article considers the main points of view on the suggestion as a linguistic phenomenon, as well as the basic concepts related to this field of study. Each statement performs a communicative function, one of the types of which is suggestion. The study of the suggestive function of discourse is part of the field of study of linguistic influence, which as a science was formed due to the dynamic development of psycholinguistics, pragmatic linguistics, communication theory, rhetoric, logic, language psychology, social psychology and other scientific fields. Linguistic influence can be understood in broad and narrow sense. In this article, it is considered in the narrow sense: under the linguistic influence implies the influence on the consciousness and behavior of the individual with the help of a language characterized by specific objective goals of the speaker. To achieve verbal control of human behavior, different methods of influence are used, in which the classifications are divergent. We distinguish 3 types of linguistic influence: belief, suggestion and induction (will). Suggestion, or indirect suggestion, implies influence on subconsciousness, emotion and sense of the addressee and is characterized by unconsciousness of assimilation of the reported information. The purpose of a suggestion is to introduce an object of influence into a trance and to instill something, to induce certain actions. An intentional or suggestive language act of any illocutionary force may be if its purpose is to influence the psyche, the senses, the will and the mind of person and to decrease the degree of consciousness, analyticity and criticality in the perception of the information to be invoked.
---
REFERENCES AND NOTES
1. Aristotel'. Ritorika / per. s drevnegrecheskogo i prim. O. P. Tsybenko. M.: Labirint, 2000. S. 147.
2. Artemchuk A. F. Tselitel'nyye vozmozhnosti lecheniya sredstvami dushi, vnusheniya, psikhoterapii. Psikhiatriya i religiya na styke tysyacheletiy. Khar'kov, 2006. T. 4. S. 10–12.
3. Bekhterev V. M. Ob"yektivnaya psikhologiya. M.: Nauka, 1991. S. 336.
4. Golovin S. YU. Slovar' psikhologa-praktika: 2-ye izd. Minsk: Kharvest, 2003. C. 223.
5. Grinder Dzh., Bendler R. Formirovaniye transa: tekhnika formirovaniya i ispol'zovaniya gipnoticheskikh sostoyaniy: per. s angl. M.: KAAS, 1994; Bendler R. Ispol'zuyte svoy mozg dlya izmeneniya. Neyrolingvisticheskoye programmirovaniye: per. s angl. Novosibirsk: Izd-vo Novosib. un-ta, 1992.
6. Zheltukhina M. R. Tropologicheskaya suggestivnost' mass-medial'nogo diskursa: o probleme rechevogo vozdeystviya tropov v yazyke SMI: monografiya. M.: In-t yazykoznaniya RAN; Volgograd: Izd-vo VF MUPK, 2003.
7. Kabachenko T. S. Metody psikhologicheskogo vozdeystviya: Ucheb. Posobiye. M.: Ped. o-vo Rossii, 2000.
8. Lozanov G. K. Suggestopediya pri obuchenii inostrannym yazykam. Metody intensivnogo obucheniya inostrannym yazykam. Vyp. 1. 1973. S. 9–17.
9. Novyy slovar' metodicheskikh terminov i ponyatiy (teoriya i praktika obucheniya yazykam). Pechatnoye izdaniye M.: Izdatel'stvo IKAR, 2009. [Elektronnyy resurs] "GRAMOTA. RU". URL: http://www.gramota.ru/slovari/info/az/ (data obrashcheniya: 02.02.2019).
10. Pankratov V. N. Manipulyatsii v obshchenii i ikh neytralizatsiya. M.: Izd-vo In-ta psikhoterapii, 2000.
11. Parshin P. B. Rechevoye vozdeystviye: osnovnyye formy i raznovidnosti // Reklamnyy tekst: semiotika i lingvistika. M.: ID Grebennikova, 2000. S. 53–55.
12. Porshnev B. F. Sotsial'naya psikhologiya i istoriya. M.: Nauka, 1979. [Elektronnyy resurs] // URL: http://aleksandr-kommari.narod.ru/Porshnev_Sotsialnaya_psihologiya_i_istoriya.htm (data obrashcheniya: 01.03.2019).
13. Ryumshina L. I. Manipulyativnyye priyemy v reklame: ucheb. posobiye. M., 2004.
14. Sternin I. A. Osnovy rechevogo vozdeystviya. Uchebnoye izdaniye. Voronezh: Istoki, 2012. S. 50.
15. Sternin I. A. Rechevoye vozdeystviye kak teoreticheskaya i prikladnaya nauka // Teoreticheskiye i prikladnyye problemy yazykoznaniya. Voronezh: Istoki, 2008. S. 244–245.
16. Tarasov Ye.F. Metodologicheskiye i teoreticheskiye problemy rechevogo vozdeystviya // Optimizatsiya rechevogo vozdeystviya / Pod red. R. G. Kotova. M.: Nauka, 1990. S. 5–18.
17. Tarasov Ye.F. Rechevoye vozdeystviye kak problema rechevogo obshcheniya // Rechevoye vozdeystviye v sfere massovoy kommunikatsii / Pod red. F. M. Berezina, Ye.F. Tarasova. M: Nauka, 1990. S. 7.
18. Termin vzyat iz stat'i Petrenko V. F., Kucherenko V. V. Iskusstvo suggestivnogo vozdeystviya, ili nekotoryye mysli vprok // Zhurnal praktikuyushchego psikhologa / Pod red. A. F. Bondarenko. Vyp. 6 2000. 2009. S. 73–84.
19. Unadze D. N. Obshcheye ucheniye ob ustanovke // Psikhologicheskiye issledovaniya. M.: Nauka, 1966. S. 140–152, 164–169, 180–183.
20. Cherepanova I. YU. Dom koldun'i. Nachala suggestivnoy lingvistiki. Perm': Izd-vo Perm. un-ta, 1995.
21. Shelestyuk Ye.V. Rechevoye vozdeystviye: ontologiya i metodologiya issledovaniya. M.: FLINTA: Nauka, 2014. S. 43–45.
22. Yagodkina M. V., Ivanova A. P., Slastushinskaya M. M. Reklama v kommunikatsionnom protsesse. SPb: Piter, 2014. S. 124.
---